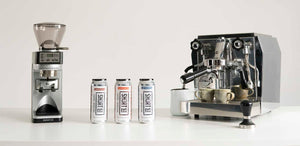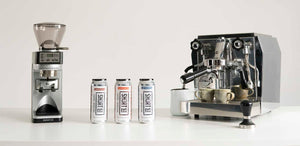 Helping you make
great coffee at home
Life is too short to drink bad coffee
We know how difficult it can be to make professional quality coffee at home.
Short Street's subscription provides you with the fresh beans and simple guides to ensure a perfect brew in every cup.
Don't take our word for it
★★★★★

"The unique can design ensures my beans are fresh with every batch – unlike the bags I used to buy from the store. I love this coffee!"
★★★★★

"It's pretty simple, my favourite coffee now comes in my favourite packaging.""Eco friendly packaging is a must for the environment" "Seriously, try this coffee"
★★★★★

Thanks Short Street Coffee! Consistently delicious, great price, best crema, delivered fresh. Love it!
★★★★★

Just a short note to thank you again for the great coffee, training and service you supply.

I love drinking and serving my frends and family fresh and delicious coffee.
Are you tired of ordinary coffee?
Most Australians don't drink quality coffee at home. Short Street consistently roasts and delivers the highest quality beans, giving you confidence in every cup.
Buy Coffee Beans
Perfectly Roasted
Our expert roasters determine optimal roasting based on varietal, soil
Sustainably Packaged
Airtight seal in aluminum packaging for guilt free recyclability and freshness
Delivered to your Door
Delivered to you door. Pick the perfect cadence to meet your daily coffee
TRY A
Coffee Sample
You will receive one of our popular blends or single origins, depending on how you like to drink your coffee.
All you need to do is pay for shipping ($5)
Sounds good!
Improved Design
Sealed for freshness, environmentally friendly
Our beans last for 2-3 weeks longer than traditional cofee bags due to our unique, recycleable can design
Buy Variety Bean Sampler Pack
Pick your Order
Start with Kalita or Delter,
just beans to begin your coffee
journey.
Select Your Frequency
Choose from fortnightly or monthly.
Not sure? Monthly is our most
popular
Subscribe!
Subscribe, sit by the window,
and wait patiently for your
perfect cup.